Finding the right English-speaking Thai nanny is incredibly important if you want peace of mind. However, it's easier said than done especially in a big city such as Bangkok Thailand. As such we want to give you practical tips so you can easily find the best nanny for your children.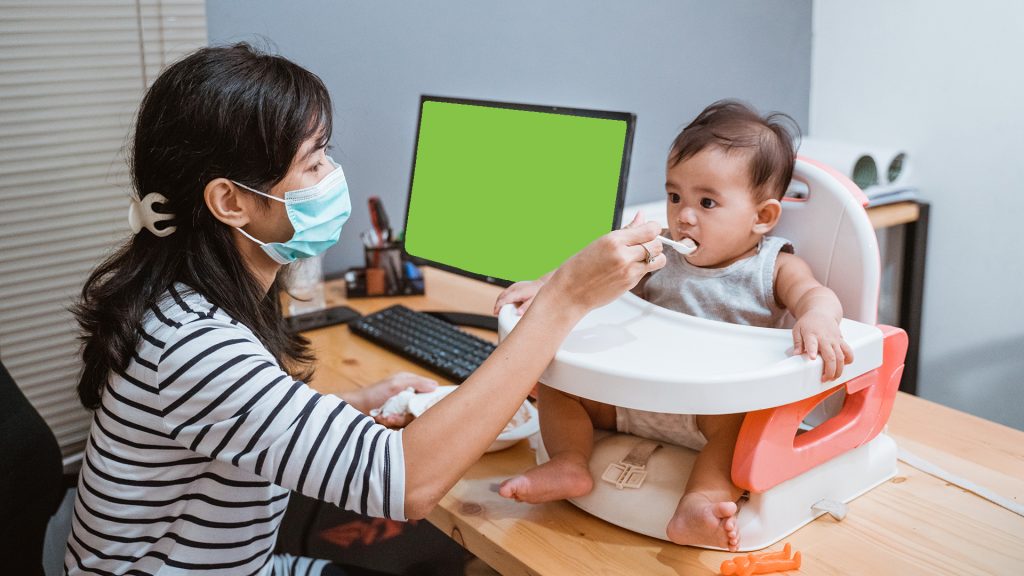 7 Tips to Find a Trustworthy Nanny In Thailand
1. Know your needs.
As a parent, it is important to first identify your specific needs when it comes to hiring a Thai nanny. It should not just about the days and hours you would need the service but the attributes that will make you say yes or no to the person who is interested in the role.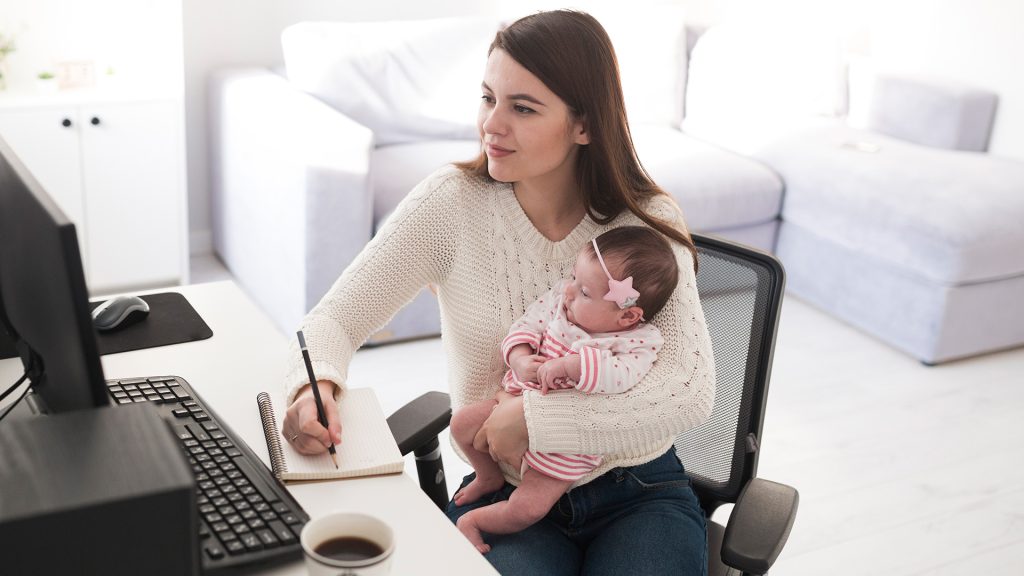 For instance, if you want a nanny who is single and fluent in the English language, you need to add those details to your list of "must-haves."
Also, do you prefer to hire someone who can also do light housework for the family or your kids? You need to be very specific in this as some nannies may only be available to do childcare while others can are also good at teaching, preparing baby food, grocery shopping, and running errands
Moreover, be very specific about the age of your kids as some nannies prefer sitting a child than taking care of a baby. Making your expectations clear can help you avoid issues in the future.
2. Ask for recommendations from friends and family.
If you can hire someone that's recommended by a friend or family, that will remove all the hassle on your end. While there are many professionals in Bangkok Thailand who are looking for nanny jobs, the hiring process can be tedious.
A friend or family will not recommend someone they don't trust so it saves you time conducting training and background checks to prove if the person interested in the role is trustworthy and reliable. Make sure to share your expectations when asking for a recommendation.
3. Determine the living situation.
Would you like a live-in (full-time) or live-out (part-time) Thai nanny? Each of these living situations has pros and cons.
For a live-in full-time nanny, you will be responsible for the nanny's room, board, and meals or food stipend which can go from about 100 to 200 baht.
That's an additional expense on top of their salary. For a live-out or part-time nanny, you will not have to worry about the room and meals but the main drawback is that there'll be no one to watch your children 24 hours a day.
You will also have to determine the number of working hours and the time coverage. You need to manage your time wisely so that you can take care of the children after your nanny's shift ends.
4. Determine the salary and benefits.
How much can you afford and what are the benefits you are willing to pay aside from what's mandated by the government in Bangkok Thailand in 2021? Are you going to pay per hour of work?
The salary and benefits you can afford are a major determining factor in hiring a nanny. The minimum wage of a nanny in Bangkok Thailand ranges from 21,000 baht to 64,000 baht.
You need to have a specific budget so that if a nanny says she needs 20,000 baht, you can easily make a decision to deny or accept the application.
5. Use a reliable agency.
No recommendations from family or friends? Don't worry as we can help you find the right English-speaking nanny for your needs and budget in Bangkok Thailand.
At Kiidu, we have a team of trustworthy individuals who can handle nanny jobs. They undergo various training and background checks to ensure that that they can provide great service for your family.
If you visit the Kiidu dashboard, you can easily filter professionals who can provide babysitting and maid services or those who can do nanny jobs for your kids for full-time, part-time, live-in or live-out arrangements.
You can also check their details like their years of experience, teaching background, local address, hours available, and more.
You can readily hire a maid or a nanny from the platform if you join Kiidu. You can have to enter your name and contact details and that's it! In case you have further questions about the person, you can also contact us for assistance.
At Kiidu, we will make the task of finding a trustworthy nanny in Bangkok Thailand easier and more convenient for you.
6. Conduct an interview, personally or via Skype.
Even if the Thai nanny matches the initial criteria you are looking for, there is still that parental instinct that will ultimately dictate who can better help you in taking care of your children. You can set a personal or Skype interview to clear whatever doubts or questions you have.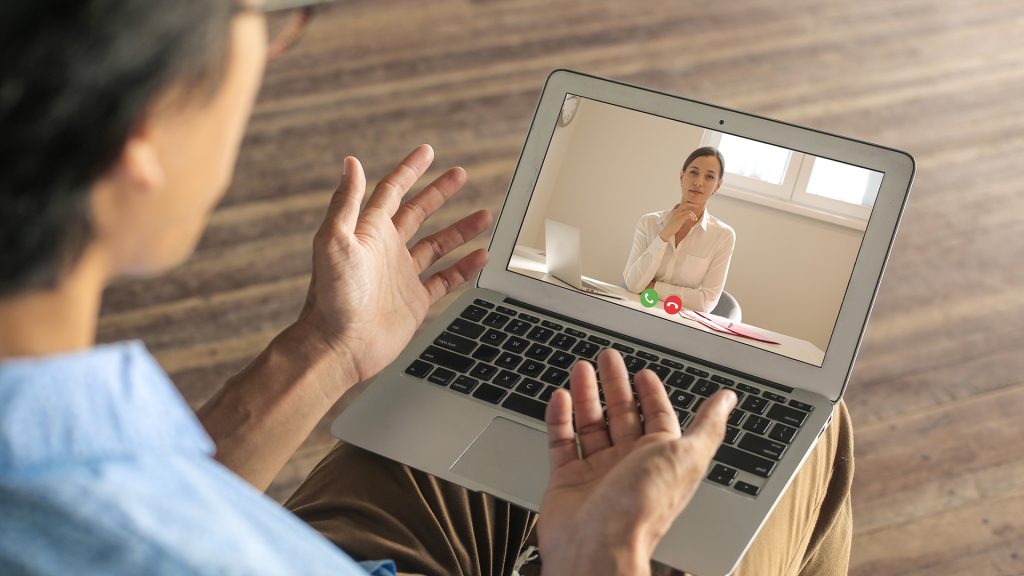 During the interview, don't be afraid to ask questions or details to know the personality of the nanny and to gauge her capacity.
A nanny will spend a significant amount of time with your family so it is just right to hire someone you and your children can easily get along with.
In the interview, you should also be willing to answer questions from the applicant. That way, you both know your expectations. 
And if you think that a candidate is a right fit, don't hire yet without laying down the basic rules such as working hours, days off, mobile phone usage, etc. If you can both come to an agreement, then it is most likely that you already found the perfect nanny for your children and family.
7. Ask for references from previous employers.
Before finally hiring a candidate to work for the nanny role, ask if she has worked for an ex-pat family, international students, or other foreign clients before.
If she did, request character references. Getting in touch with the previous employer can give you an idea about the ability and personality of the person you are hiring. Although if you hire from a reputable agency, you can request such information from them as well.
How much does a Nanny/Babysitter cost in Thailand
There are many factors that affect the salary level of a nanny in Bangkok Thailand such as experience which may include a teaching background, education, and even gender.
So how much do you have to pay for a nanny in Bangkok Thailand? The answer depends on the qualifications you are looking for.
The pay range of nannies in Bangkok Thailand is typically between 15,000 baht and 64,000 baht. This range already includes transport, housing, and other benefits.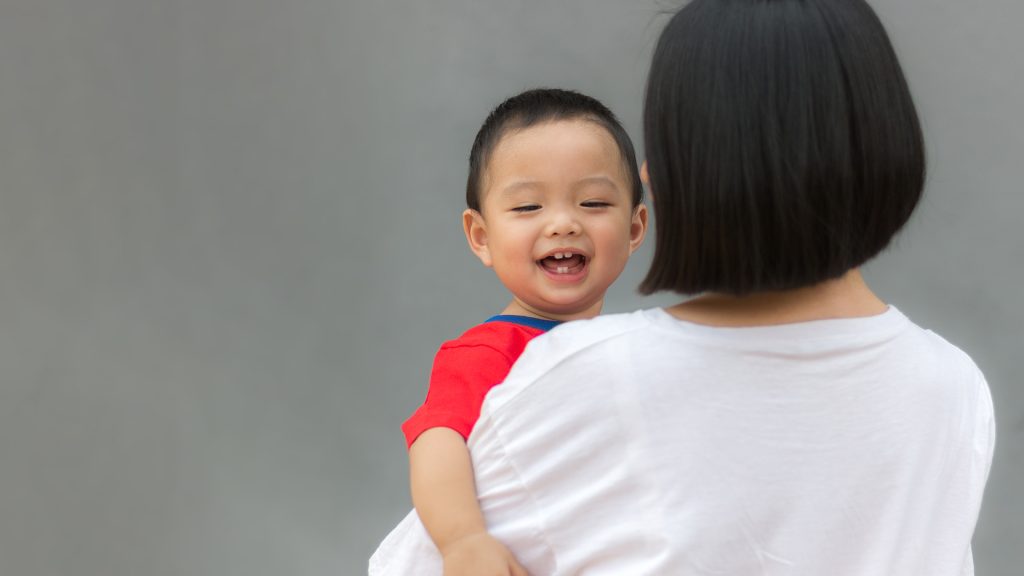 Experience
Family nannies with less than two years of working experience generally demand approximately 24,500 baht per month while someone with over two years of work experience can earn 30 percent or more, with an expected wage of over 33,000 baht.
For those who are really experienced in this profession, say someone with five years or 10 years of experience, their pay may go from 40,000 baht and above. If the experience level is more than 10 years, you can expect to pay even higher.
Education
Aside from years of experience, education is also an important factor in the salary of English-speaking nannies in Bangkok Thailand. Generally, higher education equates to bigger pay. Of course, it's an added point if the nanny can speak English well.
Those who are high school level fall in the lowest pay bracket. Their average pay is about 29,000 baht.
English-speaking nannies with a Certificate of Diploma can fetch an income of at least 42,000 baht while a Bachelor's Degree holder may demand pay of 58,000 baht per month or higher.
Gender
Although gender should not affect the payor income of nannies, it does in Bangkok Thailand.
According to a study, female nannies are paid more in Thailand. Given the same experience and education, a female nanny can earn about 9 percent more than her male counterpart.
Part-time or full-time service
Of course, if you want to find someone who is available full-time, you'll have to pay more than when you're getting a part-time English-speaking nanny for your children. Generally, In Bangkok, part-time workers are paid per hour of work while those who work full time are paid a fixed monthly wage.
Frequently Asked Questions
Is it easy to find English speaking full-time or part-time nanny in Bangkok Thailand?
It depends on where you are looking. If you are just going to do it on your own by posting ads on various local directories and websites, it may take a while before you can find a reliable English-speaking nanny.
However, if you will use a trusted agency like Kiidu, this task will be easier. At Kiidu, we pre-screen the applicants for nanny jobs. If you want to hire someone who can speak English and be able to communicate with ex-pats and foreign residents, we have trained nannies for the job.
Where is the best place to find an English-speaking nanny?
The best place to find a nanny is with established and trusted nanny agencies. The reason behind this is that these agencies already screened their employees and they already conducted background checks before including them in their teams.
Also part of these agencies' hiring process is to train the nannies to handle various tasks so that when you hire one, the nanny is ready to start working immediately.
What are the basic tasks nannies in Bangkok Thailand can do?
A nanny in Bangkok Thailand is expected to handle all day-to-day childcare duties which include preparing milk for babies, sterilizing bottles, helping the child perform daily hygiene duties such as cleaning ears, brushing teeth, taking a bath, cutting nails, and dressing up. Generally, nannies are also expected to handle meal preparations and schedule play activities with bigger children.
Some English-speaking nannies can also help children do their homework or artworks, teach them to read books, or even teach them to sing or dance.
Can I let the nanny do house chores?
That depends on your contract. Before hiring a nanny or babysitter, it's important to specify what tasks and chores you expect the nanny to do.
If you put in light laundry, cleaning, cooking, can drive or can teach kids after school, someone can do them for higher monthly payments.
It's important to note though that the more tasks or duties you include in your list of requirements, the higher the monthly salary you'll have to pay.
Conclusion
Hiring an English-speaking nanny in Thailand, particularly in Bangkok is easier if you get a recommendation from family and friends or if you hire one from an agency.
At Kiidu, it is our priority to help you find a nanny who can give you that peace of mind. Whether you are looking for a full-time, part-time or on-demand nanny, we can help you.
Our nannies are well-trained to handle any tasks related to childcare. And you can be assured that they are experienced and trustworthy because of the training and background checks they underwent before we hired them to our team.
For More Information