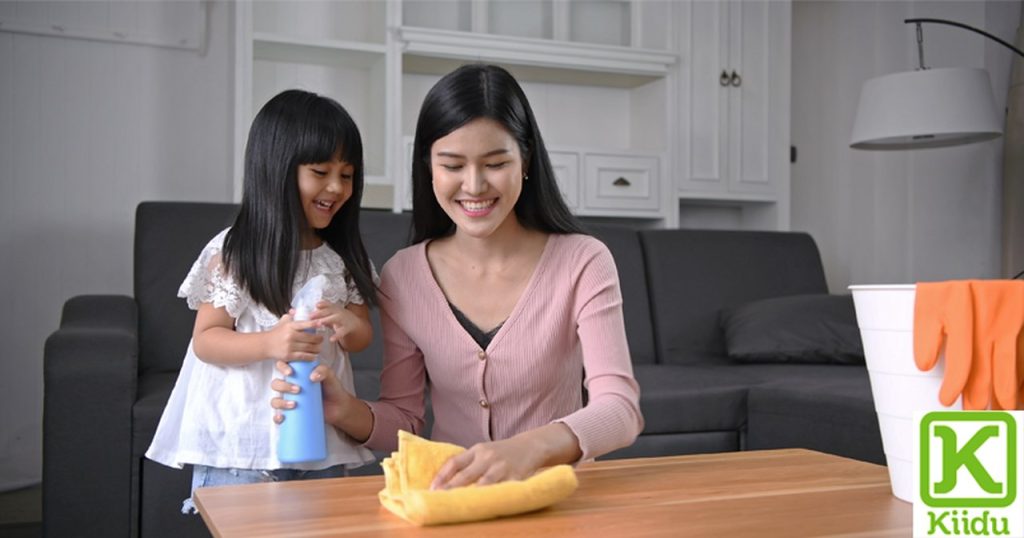 Many people who move to Bangkok are surprised by how affordable professional housekeeping services can be, and the same is true with families who want to hire a nanny. The details of these jobs may be different from other countries, so doing research beforehand is crucial.

Although maids and nannies are considered separate jobs in theory, many clients request that people in these positions mix some of the duties. For example, many nannies in Bangkok also perform maid duties like cooking and cleaning, and some maids may act as afterschool babysitters. Furthermore, many of the hiring procedures and things to know in advance about these two positions are the same.

There are many things to consider before hiring a maid or nanny in Bangkok, and it's important to know what you need before hiring anyone. First and foremost, full-time maids or nannies typically work from 7:00 in the morning to 7:00 at night as well as a half day on Saturdays, although each person's working hours may change to suit the needs of the family. Regular working hours is one of the many things that should be detailed in the contract.

Within the full-time maid or nanny category, you have the option of hiring a live-in maid or live-out maid. Live-in maids stay in a spare room in your house, and you will need to provide basic amenities like furniture and meals. Live-out maids, on the other hand, live somewhere else nearby and use their own transportation to come to your home each workday. One of the great things about maid services is that they offer you the flexibility to suit your lifestyle.
If You Need a High Quality Maid or Nanny Service
Use Kiidu Today.
Another important decision is to consider the exact job responsibilities that are suitable for your family. Decide whether the majority of the responsibilities are childcare (a nanny) or housekeeping (a maid). If you are mainly looking for childcare, focus on your search on finding a nanny who can perform some housekeeping duties like cooking and cleaning. Responsibilities for maids and nannies can include housekeeping, childcare, cooking, washing and ironing clothes, escorted travel for children, grocery shopping, and so on.

Understand that the number of responsibilities and level of experience will influence a maid or nanny's salary. A nanny with 10 years of experience who can perform a variety of job duties will command a much higher salary, which makes since considering how important she will be to your household. On the other hand, some families only need a little help around the house and may be comfortable with someone with less experience. If it's your first time hiring a helper, top maid cleaning services like Kiidu recommend hiring a maid or nanny with at least a few years of experience.

Another factor that influences salary is English level. Maids and nannies with a great command of written and spoken English require higher salaries, but each family can decide what level of English they are comfortable with. Since advanced English is such a premium, families will have more options if they look for maids or nannies with basic spoken English and intermediate written English. Although you'll pay less money by choosing a maid or nanny with very basic English, there may be communication problems or misunderstandings that crop up in the long run.

Whether you're looking for a nanny for babysitting or a maid for cleaning houses, Kiidu can help you find the right candidate for the job. Remember that many of these duties can be negotiated, so it's definitely possible to find a nanny who cooks and cleans and vice versa. Be clear about the services you're looking for, and consider each candidate's skills, experience, and English level when negotiating salary. Bangkok has a great market for maids and nannies, so you can be sure that you will find the best person for the job.

READY TO GET THE PERFECT Maid or Nanny?
Hire a caregiver, maid or nanny all over Thailand today!
Contact: +66 25 506 038
Website: https://kiidu.com/
Facebook: https://www.facebook.com/kiiduofficial/