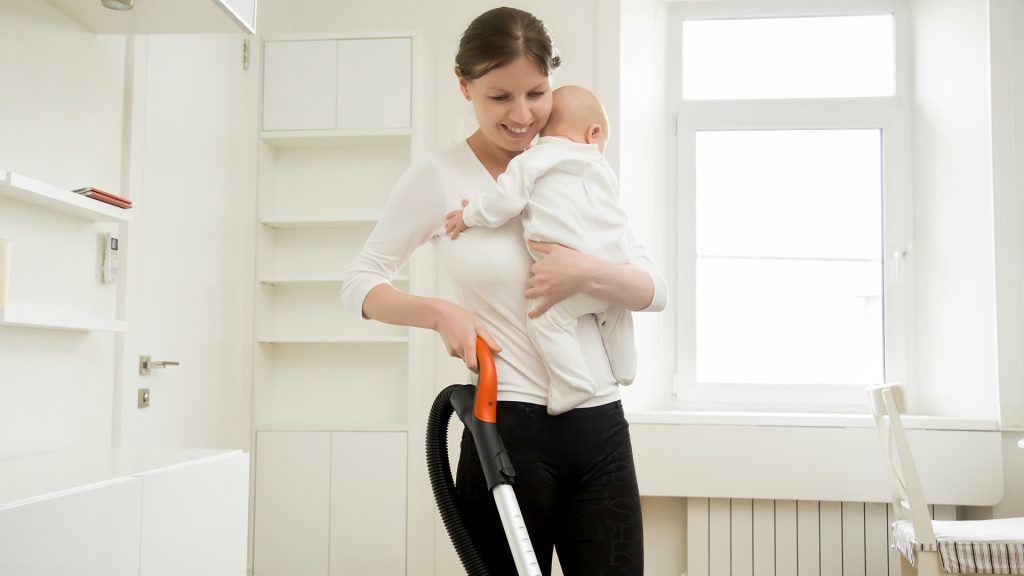 If you are looking for a family maid who can also do basic childcare or nanny services, then a semi-nanny maid is the right fit for your needs.
A maid nanny or nanny maid is experienced not just in doing housekeeping jobs but can also provide basic childcare such as cooking meals for your children as well as playing and assisting them in their day-to-day activities.
A live-in or live-out nanny maid is the best choice if your children are already independent such that they can eat, bathe, dress up on their own, and don't require 100 percent attention of the nanny.
If this is something that your family is looking for, we can help you find the right person for the job in Bangkok Thailand.
Jobs Semi Nanny Maids Can Do
A nanny maid is a versatile professional who has experience in doing both housekeeping jobs to keep your home clean and child care jobs.
House Chores
Keeping your house clean will require time and effort. If you don't have time to do chores, you can start looking for a reliable nanny maid who may help.
For housekeeping jobs, a nanny maid can do general house cleaning, cleaning of appliances, mopping, vacuuming, dusting of furniture, cleaning rooms, doing laundry, changing bed sheets, ironing, grocery shopping, and in many cases, even basic cooking jobs.
Childcare or Babysitting
Apart from keeping your home tidy, a nanny maid may also assist with childcare. If your family has children who are 3-year old and above, a nanny maid can prepare them for school as well as bring and pick them up to and from school. There are also nanny maids who are experienced in caring for children who are 3-year-old and below. The day-to-day tasks may include preparing meals, washing and sterilizing baby bottles, bathing, dressing up, cutting nails, and playing among others.
The expertise of the nanny maid in doing each of the jobs for your home and family may greatly vary depending on their training and years of experience. For someone with more than 5 years of experience, you can confidently rely on that person's ability to tidy your home and do childcare at the same time.
Salary of a Semi Nanny Maid
In Bangkok, the salary of a full-time nanny-maid from Kiidu starts at around 13,000.00 THB/Month.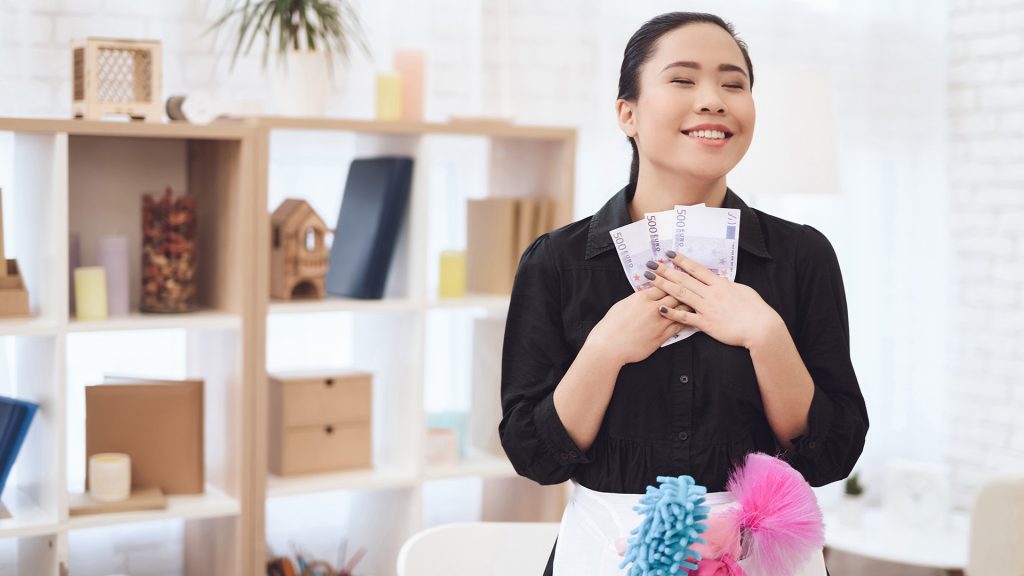 It may go higher or lower depending on the work arrangements like if the nanny maid will live in or live out or if she will be working full-time or part-time. For part-timers, the salary per month is based on the days and hours worked. This is not only true for Bangkok but also in some other major cities in Thailand.
4 Steps to Hire a Semi Nanny Maid
Hiring a nanny maid in Bangkok Thailand is not that easy. While there are many interested candidates for the job, you can't just hire anyone who claims to be experienced or an expert.
Using a company or agency that specializes in various housekeeping and caregiving services is the safest and easier way to find the right candidates for the job. But don't just choose any company. Make sure that it is reputable, established, and has years of experience in the industry.
Kiidu is one of the agencies you can trust when it comes to finding a nanny maid. We have been in this service industry for over 5 years. If you are looking to hire someone from our team of housekeepers and cleaning professional and nannies, here are our top tips to help you make the right choice:
1. Know your needs and make a detailed list
The first and most important decisions that you have to make has to do with identifying your needs. When doing this, you must make a list of what specific tasks you require and be as detailed as possible.
For instance, for the tasks, you can list down cleaning of rooms, cleaning of bathroom, basic cooking, vacuuming, and more. If you need someone who can take phone calls or who can watch your house while you are away, include that in the list as well.
If your family has small kids and you need someone who can take care of them, you must also include the specific details of the services that you want your nanny to do. Examples are preparing meals, looking after them in the play area, and bringing them to school.
Moreover, would you like your worker to be able to communicate in English? Our company has a team of nannies and maids who can speak English and understand English well.
2. Identify your required working hours or days
Identify the needed working hours or days. Are you looking for a worker who would stay or live in your home and work full time? Or would you rather find a nanny and child care provider who would live out but can work specific hours?
These are important considerations that you need to think about. It's important to note that in Bangkok and in many other cities in Thailand where the cost of living is expensive, having a full-time nanny who will stay in your home could mean additional expenses for food and utilities. But the advantage of a full-time and live-in nanny is that your family will have a person whom you can depend on for help at any time of the day.
For nannies and maids who will work by the hours, they have an advantage in terms of cost-effectiveness, but then you have to rely on yourself to do the cleaning, cooking, and other chores if the maid is not around.
3. Know your budget
How much are you willing to pay for the right candidate? If you like someone who will work by the hours, how much are you willing to pay per hour?
If you have a budget, it will then be easier for you to search for the right candidate given the salary that you can afford.
4. Search and Find the right candidate on the Kiidu Platform
Now that you have the necessary details, the next step is to create an account with Kiidu (for free).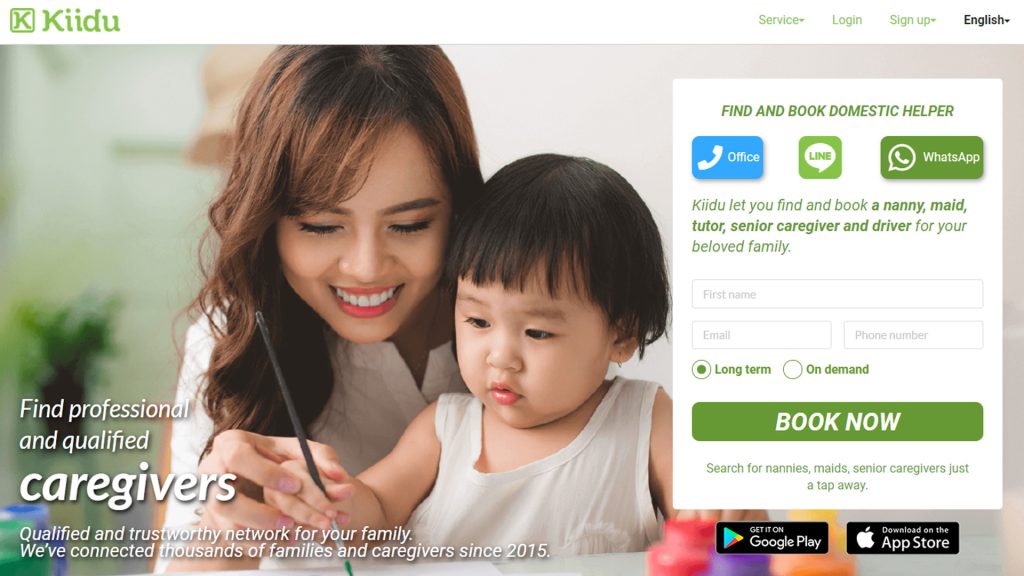 Our platform is user-friendly so clients can easily search for candidates based on services provided, age, salary, nationality, qualification, and availability (full time, part-time, live-in, or live-out). Many of our team members are able to speak English so if that's one of your required qualifications, you can also include that information in the filter.
Conclusion
Most if not all of our members live in Bangkok so they are available to start any time. Once you have selected a candidate from our dashboard, we can assist you in processing the required documents.
Choosing the right person to be a nanny maid for your family and children may not be that easy especially if you live in Thailand. But Kiidu will make the process smooth and hassle-free for you.
For More Information