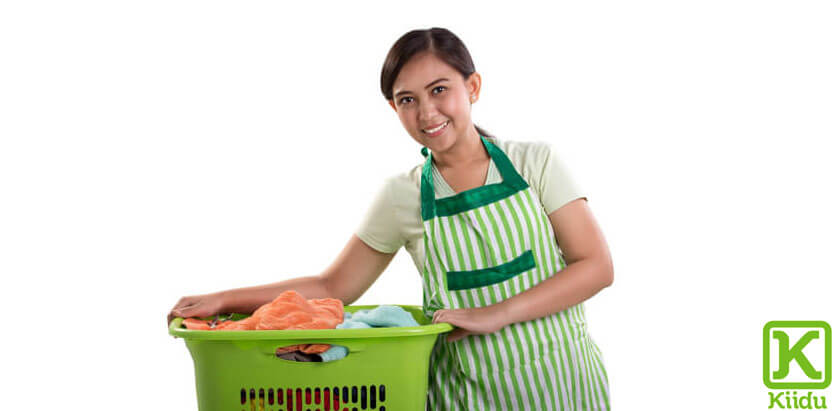 Most people may not realize this, but hiring a maid will elevate your standard of living. That statement may sound hyperbolic, but it's easy to understand once you look at the facts. In today's busy and competitive world, most people are overworked and stressed out on a regular basis.
Hiring a maid can free up so much of your time, and more importantly having a maid who visits your house regularly can alleviate a ton of stress.
Light Cleaning
It goes without saying that a good maid in Bangkok will perform light cleaning duties, but the value of having a maid will become apparent when you think about all of a maid's responsibilities. Light cleaning will include things like washing dishes and clothes, vacuuming, cleaning bathrooms, taking out the garbage, and so on.
Deep cleaning house services might also be a service your maid can perform, but this may need to be negotiated separately.
Shopping
In addition to regular cleaning duties, many full-service maids will go grocery shopping for their clients. This will save you a lot of time, and in all likelihood, you will also have a better diet because of it. Having your maid do you grocery shopping means having fresh fruit and vegetables in the house, which will discourage you from eating processed foods and fast food.
Maids can also restock regularly used groceries and supplies, too. A good idea is to make a list of all the daily foods and items you would like stocked in the house. Give the list to your maid, and from then on she can make sure that your favorite foods are always at your home.

Tired of cleaning? Use Kiidu Today.
Pet Care
Home maid services can also include various pet care duties. This includes time-consuming chores like scooping out litter boxes, bathing pets, taking the family dog for a walk, and even cleaning aquariums.

Special Events
Many people in Bangkok throw parties and have special dinners, either for close friends who live in the city or for family members who are visiting while on vacation. These events can be joyous occasions, but preparing for them beforehand and cleaning up afterward can be a real headache. Instead of handling everything on your own, talk to your maid and let her take over. Be sure to give her clear instructions and some ideas about where items should go.

Packing/Unpacking
Packing and unpacking is a real nightmare, but this is another area where having a full-service maid can save you loads of time and stress. Whether you've just moved in and are still unpacking or getting ready to move to a new house, your maid can be there to help shoulder the burden.

Conclusion
As you can see from the list above, using professional housekeeping services to find a good maid will save you so much time and effort. Instead of going home early to waste time at the grocery store or scoop out your cat's litter box, you can stay out with your friends and enjoy a night out on the town.

It's worth noting that you should negotiate what services you want performed by your maid in advance. In some cases, additional services might require a higher salary. However, the stress and headaches your maid saves you will definitely justify her salary!

READY TO GET THE PERFECT MAID OR NANNY?
Hire a maid all over Thailand today!

Contact: +66 25 506 038
Website: https://kiidu.com/
Facebook: https://www.facebook.com/kiiduofficial/