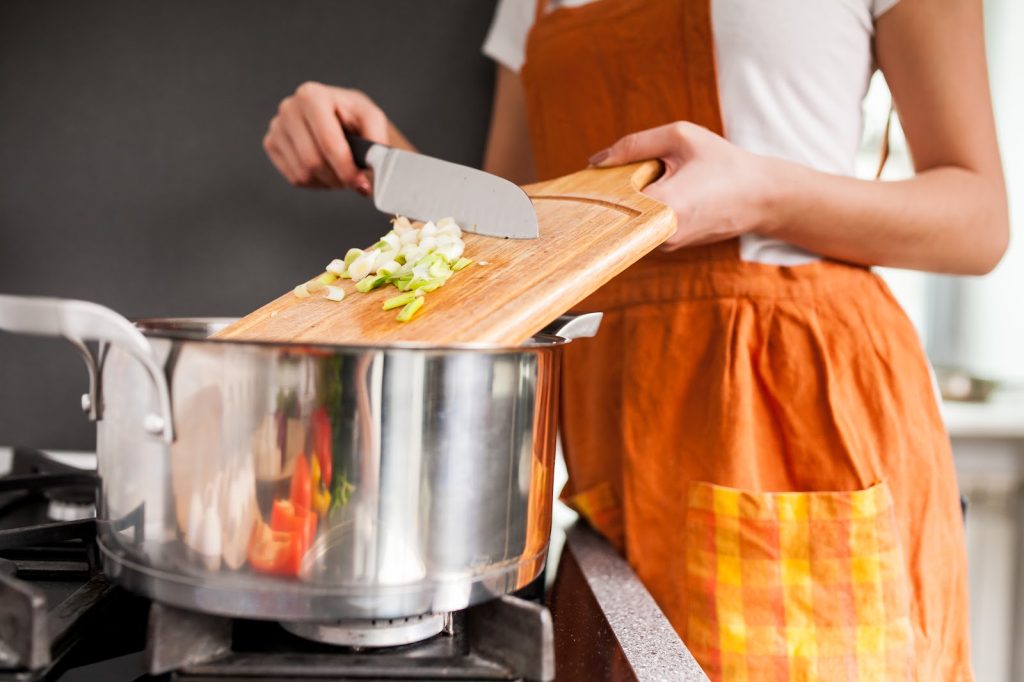 Many foreigners are working in Thailand, one of the most famous countries in Southeast Asia. However, working in Thailand isn't different from any part of the world. It could be tough, stressful, and time-consuming. At the end of the day, they'll be exhausted. They expect to come home to rest but after they open the door they often find their dirty dishes from breakfast are still in the sink, their trash is full and begins to smell, and their mountainous pile of worn clothes looks like it's about to collapse. The sight of the dirty home could crush a grown person's soul.
They know that they need to clean it, but they are often too tired to do it, and those dishes, trash, and clothes won't disappear by themselves, so they require someone to clean their household for them but it is almost impossible for international employees to find an English speaking maid to work under their employment.
English Speaking Maids Are Scarce in Thailand
Of course, there are plenty of experienced maids out there who do an exquisite job of dusting and scrubbing. However, for expats, doing an exquisite job isn't enough. Understandably, English isn't the first language in Thailand but communication between the maid and the employer is as essential as having a spotless home.
Being able to communicate with the local maid helps the owners of the houses get what they want by telling the maid which parts of the house are accessible and which parts of the house are off-limits. So the question that is often asked amongst expats is where to find an English speaking maid.
Look for Them in the Right Place
There are plenty of maid services in Thailand and they are searchable on the internet, but most of the maid services in Thailand don't have networks of English speaking maids but if they have it would be very small.
At Kiidu, we have a maid service that could help you connect with English speaking maids. We want to give the service that satisfies our clients.
People These Days Cook Less and Less
We understand that the urban lifestyle makes people cook by themselves less and less. For people who are concerned about eating out, some English speaking maids from our archive have a cook or chef background who could prepare your meal when you need it.
About Kiidu
Kiidu was established by Alfiah who is a mother who had first-hand experience dealing with finding experienced helpers when she needed it. She understands how difficult it is for many people who live outside their home country to find the perfect maids. Because when they move to their new homes they do not have the access to the database of qualified and trustworthy helpers.
Kiidu is different from many maid services because Kiidu isn't a firm that sends you maids to clean your houses. At Kiidu, we help your source and connect you with educated maids from our network and archive. You as our client have the power to pick the maid by yourselves.
Currently, we focus on the Southeast Asia market with our head office based in Bangkok, Thailand, and offices in Singapore and Bali, Indonesia. Expansion is in our plan so other parts of Asia need to wait a bit.
Our maids are well-trained to give the service you deserve. Through Kiidu, you can choose a maid from our archive full-time, part-time, live-in, live-out, one demand, or occasional.
The Scope of Their job
Cleaning
Mopping
Cooking
Laundry
Ironing
Taking care of pets
If you have other requirements, for example, taking care of your children or a senior member of your family we recommend that other services such as nanny service or caregiver are more suitable options.
Your Safety Is Crucial to Kiidu
Not only do we provide you, our client, an English speaking maid but we are very protective of your safety as well.
All of the maids in our network had their background checked to make sure that they don't have criminal records or violent behavior and protect you, your family, and property.
At Kiidu, we also provide video profiles of the maids so the clients could analyze the characteristics of their future candidates before setting any interview and eventually hire them.
We also understand that this is a time of COVID-19, many of you may wonder if it's safe to hire a maid under your employment when the number of cases is still growing. Our maids are well-trained and follow all the health protocols to protect themselves and you from catching the virus from washing their hands frequently to wearing masks when going outside.
How to Book an English Speaking Maid
Booking maids through Kiidu is very easy. You can contact us through our social media eg. Facebook, LINE, and Whatsapp. You can go to our website www.kiidu.com and send a request.
Kiidu also developed Kiidu application that is available on iOS and Android so it's even more convenient for you to access our maid archive.
If you have further questions or assistance, feel free to contact us, we are pleased to assist you.