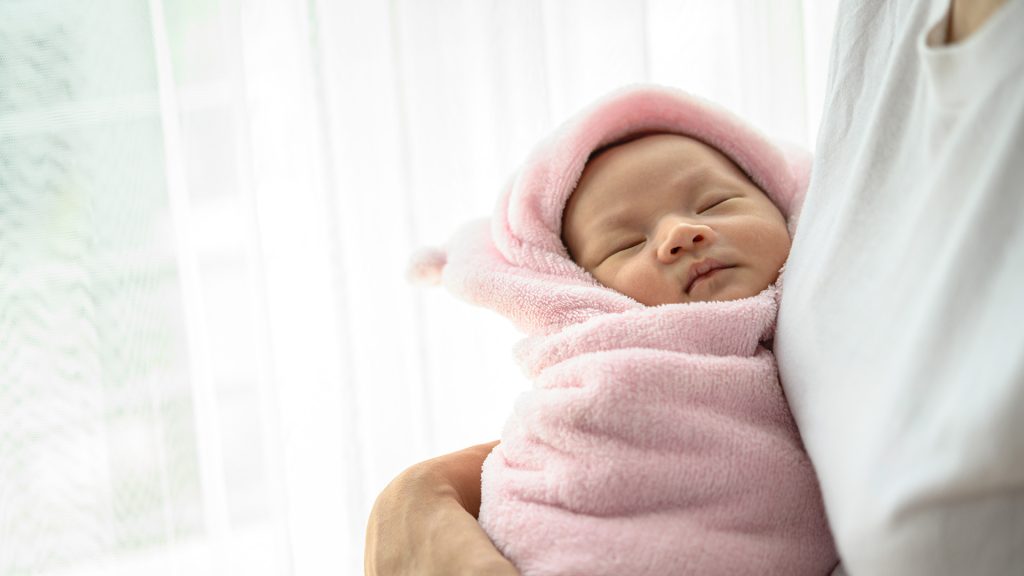 Newborn care is a service that requires expertise and experience. For busy parents, it can be challenging to find a family nanny who is an expert at taking care of a newborn or infant. Most nanny services just focus on providing care for toddlers or grown-up children.
You can't just hire any nanny to take care of your baby. Babies have special needs. From bathing, feeding, entertaining, and even watching your little one at night, you need someone who is reliable dependable, well-trained, and experienced in newborn.
Baby or Newborn Care Services and Costs
The cost of baby or newborn care depends on the type of service you are getting.
Nurse
A professional family nanny with a nurse background can provide a high level of care that your delicate newborn or infant needs. Kiidu has nannies with midwifery and nursing experience and they are great at meeting the different needs of infants, from proper handling of a baby to changing of diaper, swaddling, bathing, dressing up, and burping. You can rely on these professionals to give their 100 percent care and attention to your baby.
In Thailand, a family nanny with a nursing background generally costs between 25000.00 THB and 32000.00 THB per month. Their pay may vary depending on whether they will work full-time or part-time, live-in or live-out, or on-demand.
Babysitter or nanny
A babysitter or a nanny child care specialist may also be experienced in caring for infants. However, not all nannies have the same level of ability or expertise that nurses have. Kiidu is aware of this limitation. That's why all our nannies and babysitters with no experience as a nurse undergo various training to develop that expertise. If you hire a babysitter or nanny from us, we can guarantee that they know how to handle the day-to-day needs of your baby so that as a parent, you can have peace of mind that your little one is safe.
A babysitter or nanny can cost around 12000.00 THB and above, depending on the years of experience and additional skills such as driving, language spoken, and whether the arrangement is live-in or live-out, full-time or part-time.
If you visit our website, you'll see that our clients can easily filter professional nurses, babysitters or nannies, based on pay and other considerations such as availability, qualifications, nationality and age.
Hiring a Night Nanny
If you have an infant or small children, sleeping at night can be a challenge, and this is when a night child care specialist is helpful. A night nanny is a newborn caregiver who performs services during the nighttime hours such as feeding and changing diapers. We know how exhausting it is for a parent or guardian like you to take care of your baby 24/7.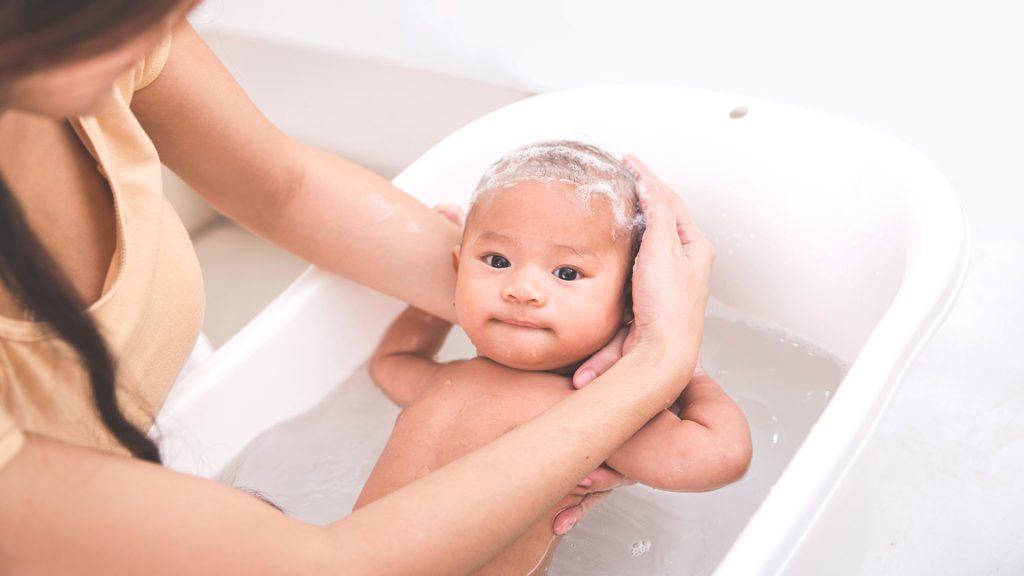 Our agency has trained nannies who can provide quality nanny services in the nighttime. With a reliable nanny, parents can enjoy their good night's rest without worrying about their newborn child.
When it comes to the salary, a night nanny generally costs more than a daycare nanny because of the time they need to work.
How to Find a Nanny
In a big city like Bangkok, if you post a job opportunity for a newborn care provider or nanny, either online or through other means, you can expect dozens of people to respond and be interested in the position. However, this is not the safest way to do it. It's hard to trust someone you don't know to do child care or newborn care.
For the safety of your household, do not just hire anyone who is interested to get the job. Hire someone who's not only trained to do the nanny job but also someone with years of experience and verified by the police.
There are several ways on how parents can safely find a babysitter, nanny, or newborn care provider:
1. Referral from friends
You may have a friend who personally knows someone who can provide the best childcare for the baby and the other kids in your household. If you can get a referral, that's one of the best ways to find the right person for the job.
But before accepting a referral, verify with your friend how much he knows about the person. It's a good idea to get more details about the prospective nanny before you schedule an appointment. Don't hesitate to ask your friend and get as much information about the nanny or child care specialist.
2. Hiring on your own
You may also be able to find a newborn care specialist by doing what some families are doing – hiring on their own. That is, you can make a job post in the local newspaper or on social media then screen the candidates based on specific criteria.
Once you narrowed down the candidates, you can then conduct a character check of the nanny you are considering. Some families also make it a requirement for the prospective newborn care specialist to submit character references before hiring. Once you already hired someone, it is also your responsibility to process all the government requirements.
However, the main drawback of finding a service provider on your own is that it can be a tedious and time-consuming process because you have to do everything.
3. Through a nanny or babysitting agency
Getting a newborn care specialist through a reputable babysitting agency is the easiest and fastest way to find the right candidates who match your qualifications and preferences. In big cities such as Bangkok, there are babysitting and childcare agencies that cater to the specific needs of families. However, be careful when selecting a company as these agencies are not created equal.
Before you choose a company where you could hire a childcare specialist, it's a good idea to get some information about the company and its crew members. Learn how they conduct their business or if they have licenses to operate.
At Kiidu, we have been in this business since 2015, and we have already created a good name in the industry. If you want a caregiver for your infant or baby, whether you require a full-time professional or someone who will work by the hours, we will pair you with the right candidate. Our professional nannies, babysitters, and caregivers are helpful and with long years of experience in taking care of children.
Tip For Parents
How to Get Started with Finding a Newborn Care Provider
If you decide to find a childcare provider from Kiidu, our support team will help you get started. You can also request a call from us if needed.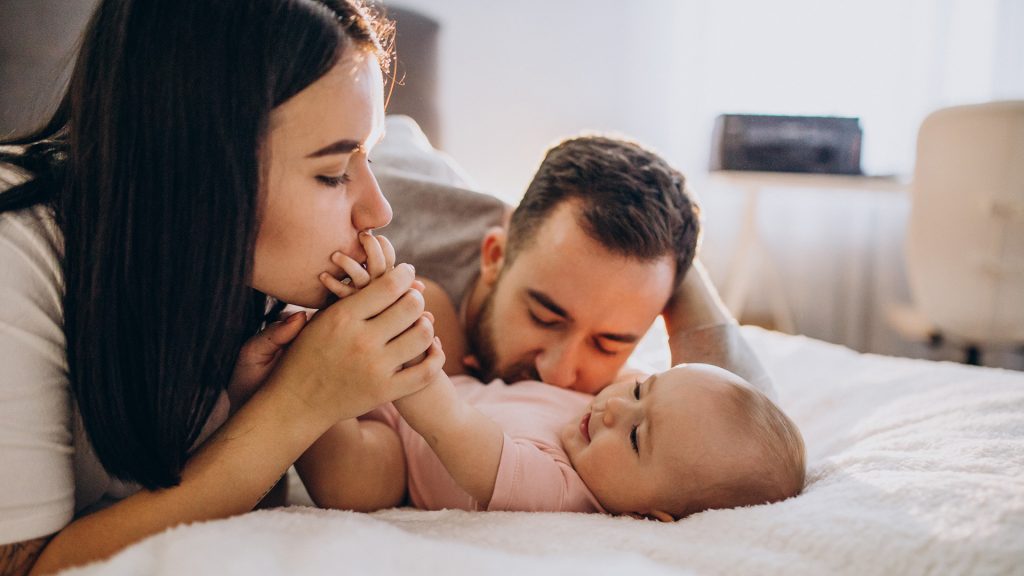 1. Download the Kiidu app or sign up through our site.
The first step would be to create a Kiidu account by downloading our app, or connect or sign up through our website. It's free to create an account with us.
2. Fill in your personal information
After creating an account on our site, we will require you to fill out some information that will help us assess your needs and requirements and match you with the right service provider.
3. Start searching for nannies in the dashboard
After submitting your information, you can already start accessing the available resources on our dashboard. You can now easily search and filter nannies or caregivers based on various qualifications and availability. We also have a reliable support team that you can contact anytime if you have questions, or if you need further assistance.
When you hire from us, you don't have to worry about doing a background check, training, and processing of documentations among others since we will take care of them. Once you have selected the right baby care specialist from our team of nannies, nurses, and babysitters, we will contact the right candidate and help you schedule a meeting.
Conclusion
At Kiidu, we are committed to helping families with children find the right nurse, nanny, daycare provider, or babysitter who can provide the highest level of care for their children, particularly their newborn child. Having the right nanny can greatly improve your way of life.
For More Information