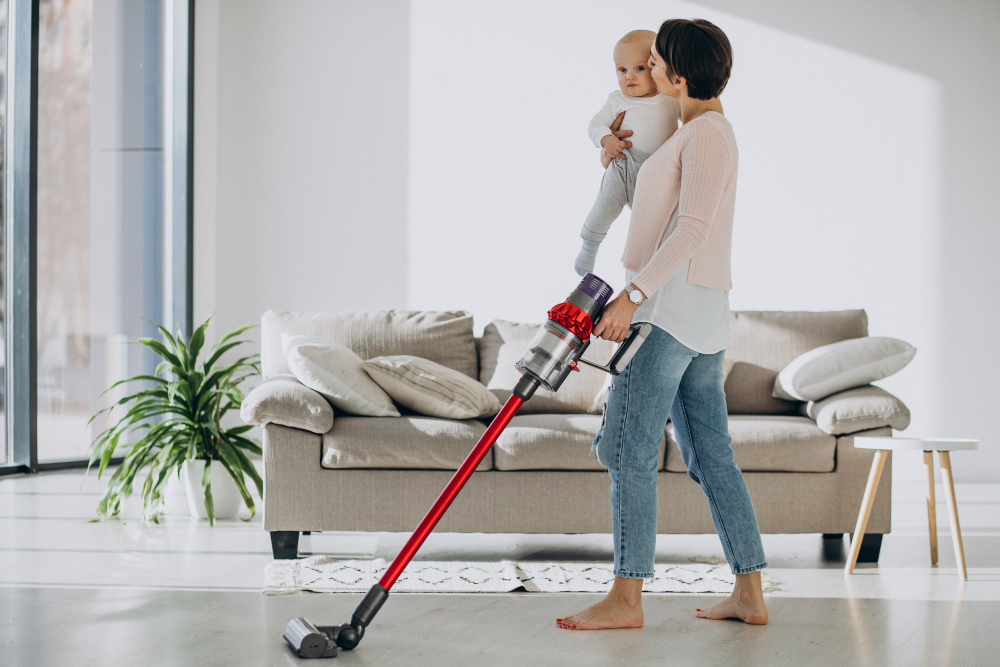 A babysitter's main responsibility is to take care of your children and keep them safe, but having a babysitter at home also comes with other benefits. If you are hesitant to hire a babysitter because of the monthly cost you are expected to pay for the salary, check out these benefits as they can help you make the right decision:
1. More flexibility in your schedule
Having a babysitter close to home means that you don't have to worry about your children if you have unexpected or unscheduled meetings or business trips because you know that you have someone you can rely on to take care of your little ones. This also means that you don't have to call off or shy yourself away from activities that are not baby or kid-friendly such as attending formal gatherings and other social events.
Moreover, having a babysitter saves you from paying penalties you may incur at daycare when you run late in picking up your child.
2. Lets you spend quality time with your spouse
There's no doubt about it that having kids, especially babies and small ones can keep you busy at home. They require much of your time from the moment they wake up in the morning to the time they sleep. This in turn could affect the amount and quality of time you could spend with your spouse.
With a babysitter who can watch your kids at home, you could still go on dates, movies and dinners without having to tag your kids along. You don't have to worry about going home early either. You can have a more relaxed quality time with your spouse.
A mother's helper is what the title implies: they help moms and dads take care of their kids. A mother's helper is an ideal option if there's always one parent who stays at home with the kids, or if the nanny is only left along with the kids for a short period of time.
Majority of the working hours of a mother's helper normally take place while a parent is also at home. This means that the parent and the nanny can work together and share tasks for the kids such as preparing meals, helping them prepare for school or helping them with homework among other things.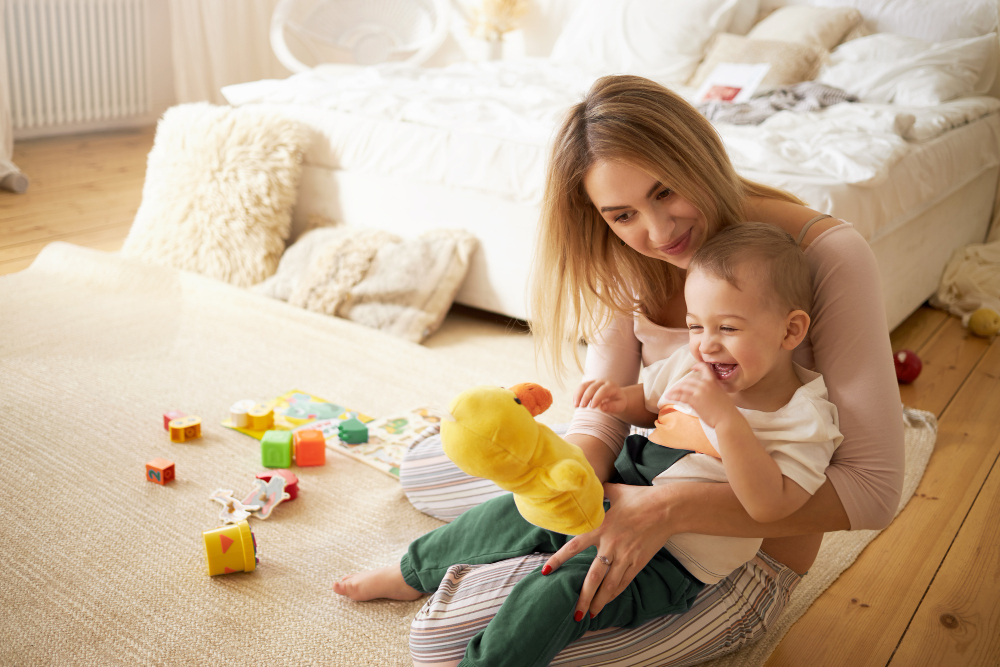 3. Peace of mind
A reliable and trustworthy babysitter can give you something that money can't buy, and that is peace of mind. When you know that your kids are in good hands even when you are not around, that is a big relief and less stress and guilt on your part.
At Kiidu, our babysitters are experienced in providing quality childcare, and they can also help during emergencies. We already took care of conducting background checks to reduce your risk of hiring someone who was involved in violence, theft and other criminal activities.
4. Helps your child interact with other people with different background
Having someone in your home with a different background (i.e., race, culture, religion) helps your children interact with others outside of your family circle. If you would allow it, your babysitter could introduce your kids to a new culture, cuisine and even language. The whole experience exposes your kids to diversity.
5. Keeps your kids engaged
Nowadays, many kids spend three or more hours in front of the screen playing games or watching their favorite shows. This isn't the ideal way kids should spend their time. A babysitter can help organize indoor or outdoor activities that will keep your kids engaged and stimulated. More importantly, they can help reduce your kids' screen time.
A reliable babysitter loves to be around kids and do things with kids. Many babysitters at Kiidu have years of experience around kids, and they have a good understanding of what they need, what makes them happy, and what makes them physically and mentally motivated. They can help you plan out activities that are beneficial for your kids.
Additionally, if you have enrolled your kids to after-school clubs and lessons, a babysitter can take your kids to these sessions.
A full-charge nanny means someone with full responsibility for the children while the parents are at work for long hours. This type of nanny has extensive experience in childcare duties and they can be left with kids solo for extended hours or days. Most full-charge nannies also work full time and live-in with the family.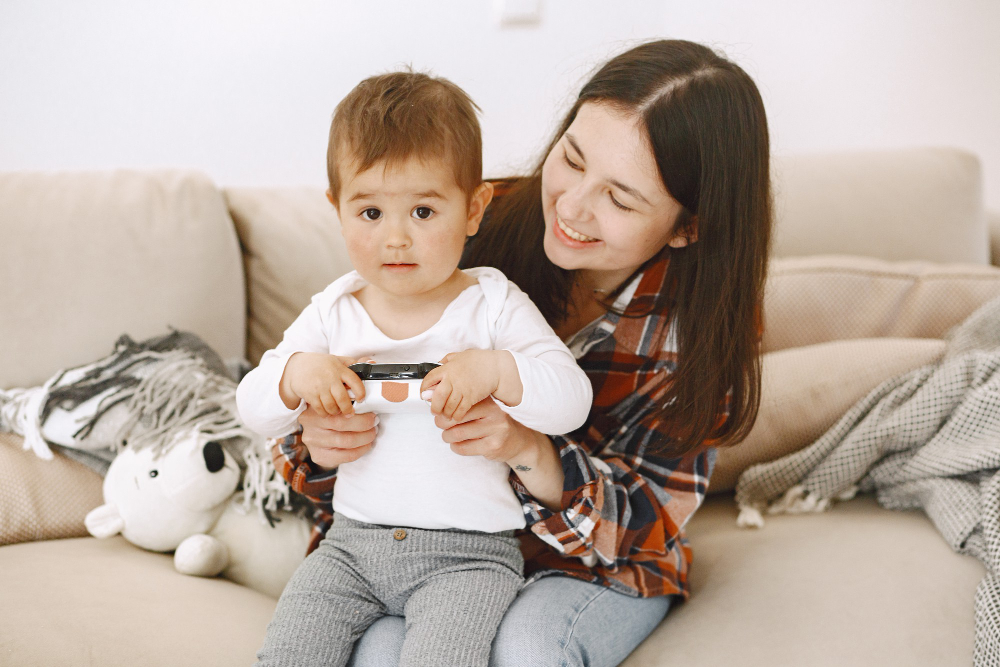 6. Helps you keep a less stressful life at home
Having kids means a lot of responsibility for parents. Many of the day-to-day activities could revolve around them such as preparing them for school, cooking their meals, picking up their mess, and helping them with homework. All of these tasks can easily become overwhelming especially if you are a working parent.
Fortunately, you can hire a babysitter to help you. This way, you can free up your time to do other responsibilities such as cooking meals for the family, organizing and more.
7. Brings your kids to their appointments when you can't
Do you often take time out from work to bring your kids to their appointments? Or do you often have to request someone to take your kids to their practice or after-school lessons? If you have a babysitter, she can take care of bringing your kids to their appointments, lessons and other meetups. At Kiidu, some of our babysitters are licensed to drive which is a bonus for busy households.
8. Teaches kids new hobbies and skills
Many babysitters are talented and skilled in different fields, and they can pass that on to your kids. You can find many babysitters who are great at dancing or singing. Some babysitters are also skilled in DIY crafts, arts and many other things.
If you find the right babysitter, she can help expand your child's horizons. That is why it is a good idea to carefully screen the candidates before hiring one. At Kiidu, we can help you find a babysitter that matches your preferences and requirements.
Summary
Having a babysitter can have a huge impact on your kids and your quality of life. The right babysitter can assist your kids with their daily activities and personal needs such as taking a bath, dressing up for school, eating their meals and more. On the other hand, a babysitter can greatly help lessen your burden when it comes to child-related chores. You can also have more flexibility with your schedule
If you want to hire a babysitter, get in touch with us at Kiidu so we can help you find one in your area.
For More Information