It's December one of the busiest time of the year. School is closing, Christmas and New Year is coming so hopefully you had already made some plan for this winter holidays. One of the great places for such a holiday is in Thailand. The street foods, beaches, mountains, elephants, temples, zoos, aquariums, playgrounds, theme parks, and the inexpensive price are one of the many reasons to visit Thailand. If you are looking for an exotic destination for your children then your searches end here.
There are plenty of child-friendly activities to do here in Thailand. You can visit Northern Thailand for a cool breeze filled with cultural and historical attractions such as Wat Rong Khun, a white Buddhist temple and an art museum. Or you can visit Southern Thailand for the peaceful beaches which are an ideal place for a family to relax and spend quality time together, the Phi Phi Leh Island near Phuket is the where they film 'The Beach' (2000) staring Leonardo DiCaprio. Staying in Bangkok, the capital city of Thailand, is also a great choice. Siam Ocean World and Safari World are a must, they offer a massive display of the wild and beautiful. On weekend you can visit the Chatuchak Market, a market with more than 8000 stalls, where you can find almost everything you can think of. Nevertheless, preparedness is essential so I would like to help you prepare for your trips to Thailand.
Transport
While traveling is relatively easy in Thailand as a foreigner, here are some of the things you should know before visiting:
BTS and MRT: Bangkok above ground and underground railway will be able to get you anywhere in Bangkok but know that they have a different ticketing system, so there is no universal card for public transport. MRT does have a 3-day pass but BTS only have a 1-day pass.
Taxi: If you are a tourist visiting Thailand then almost all the Taxi will overcharge you or will avoid turning the meters on. In case you meet one you should report them to the Land Transport Department by calling 1584. There are ways to avoid these to some extent. Instead of going with the usual Taxi with the red available sign try using one with a green light, as those Taxi's company are stricter with their policy. Alternatively you can use Grab, it can be a little more expensive but you avoid all the hustle.
Tuk Tuk: These iconic 3-wheel cars in Thailand are what I call a tourist trap. It is expensive, less safe and you have to breathe in all the exhaust pipe gas while in a traffic (which is guaranteed to happen if you are in Bangkok). I will avoid it at all cost but if you wanted to try the experienced you have my blessing. Also ALWAYS haggle with Tuk Tuk drivers.
Boat: The Chao Phraya boat is simply one of the most entertaining ways to travel around Bangkok if you have time. You can visit many iconic spots in Bangkok such as Wat Pra Kaew, Iconsiam and Asiatique along the way.
Medical
If you have any health concerns while traveling in Thailand then these are things you should consider:
You can bring some first aid kit just in case but there are plenty of pharmacies and pharmacists in Thailand. They will advise you and sell you many drugs even without prescription.
Because of the heat, you should aim to bath at least twice a day to reduce skin irritation from the humid climate.
Strays are common in Thai, children should be warned not to play with animals and some pets. Also, the monkeys can be aggressive so be cautious around them.
Bring sunscreen, mosquito repellant, hats, and long sleeved shirts to care for your children's skin.
If your child has any food allergies, carry a card with what they can't eat written in Thai.
Stay hydrated and drink a lot of water (bottled).
To help you plan your trips to Thailand here are some of my hand-picked family-friendly activities.
Animal Amusements
Queen Saovabha Memorial Institute (Bangkok): This 'snake farm' is a hit with all.
Flight of the Gibbon (Chiang Mai): A treetop zip line experience is great for older kids.
Khao Kheow Open Zoo (Chonburi): A large zoo covering about 2000 aces.
Farm de Lek (Nakon Nayok): Designed to give kids the farming experience.
Siam Ocean World (Bangkok): The largest aquarium in South East Asia.
Safari World (Bangkok): Take a memorable family picture with a Tiger, a perfect one-day family trip.
Outdoor Activities
Ancient City (Bangkok): Open-air museum outside that brings together the country's most famous monuments.
River Kwai Canoe Travel Services (Kanchanaburi): Fun kayaking experiences
Lumphini Park (Bangkok): The largest park in central Bangkok. It has paddle boats, play areas and giant monitor lizards.
Siam Park City (Bangkok): One of the most popular water parks, children can spend an entire day playing in the countless pools.
Boat trip down the Chao Phraya River and its many canals is one of the many family-friendly activities we recommended.
Indoor Activities
Children's Discovery Museum (Bangkok): A museum targeted at children where learning is disguised as fun.
KidZania (Bangkok): A scaled-down indoor city where children get to play at being grown-ups and play their part in the city.
Museum of Siam (Bangkok): Created to teach the national identity and history of the people of Thailand, and their relationships with neighboring cultures, a fascinating journey into Thai history and culture.
Ice Planet (Bangkok): One of the many skating rinks.
Royal Grand Palace's (Bangkok), The official residence of the Kings of Siam since 1782. The older children will also enjoy wandering the grounds and absorbing the its architectural splendor.
Hire a nanny all over Thailand today!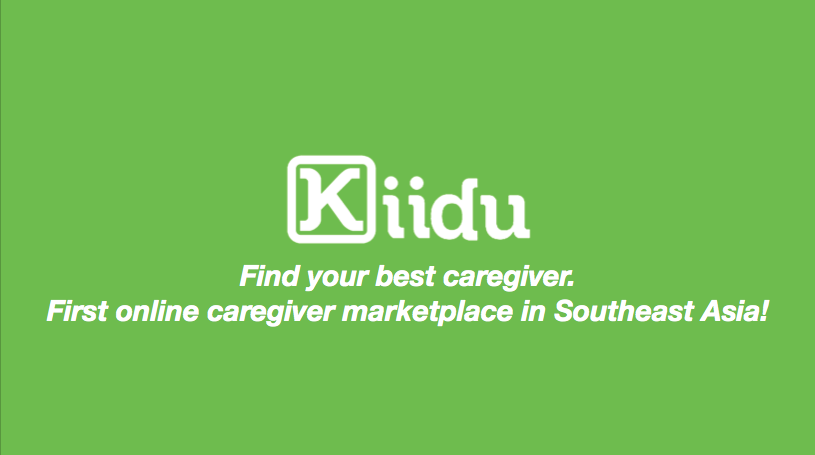 Contact: +66 25 506 038
Website: https://kiidu.com/
Facebook: https://www.facebook.com/kiiduofficial/