How to Find a Professional Housekeeping Service in Bangkok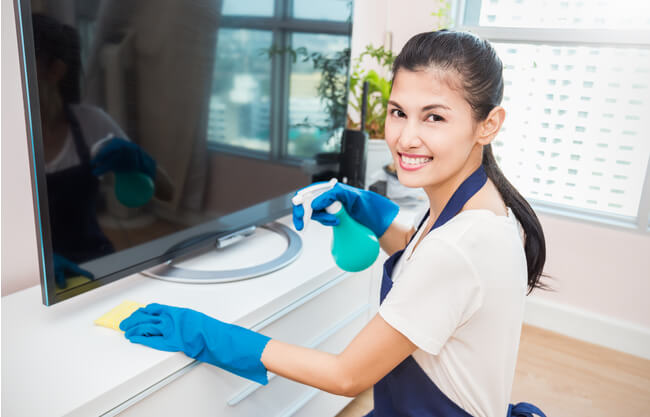 Life in the big city brings with it a new adventure every day. Maybe you're a short-term resident here for the summer, or perhaps you're a seasoned ex-pat who has been living here for years. Whatever the case may be, the last thing you want to do after a long day is to come home and clean.
We at Kiidu are here to make your life easier by offering quality home cleaning services in Bangkok at reasonable prices. Let the adventures continue!
We know how difficult life can be, especially when it comes to finding a quality home cleaning service in Thailand. In a city as big as Bangkok, there may be many people out there who want to work as home cleaners. But the question is, can you trust them? Are they experienced to provide quality house cleaning service in Bangkok? Do they have the right equipment to clean your property?
We don't want you to worry about those things. Our company will take care of finding you a qualified and professional English Speaking Nannies and home cleaner you can trust.
At Kiidu, we have a team of trustworthy and trained house cleaning professionals and it is our goal to connect them with the local community.
Choose Kiidu and let us take the guesswork of finding a professional house cleaning service for you. We offer a variety of professional house cleaning services to suit your needs.
Our company can provide you with the following services:
Full-time house cleaning service (live in or live-out)
Part-time house cleaning service
On Demand house cleaning service
You want your home cleaned after a party? Our team is just one phone call away. You are looking for someone to take care of keeping your home tidy every day? Just contact us and let us know your needs. Providing you with the best experience when it comes to hiring a cleaning service in Bangkok is our top priority.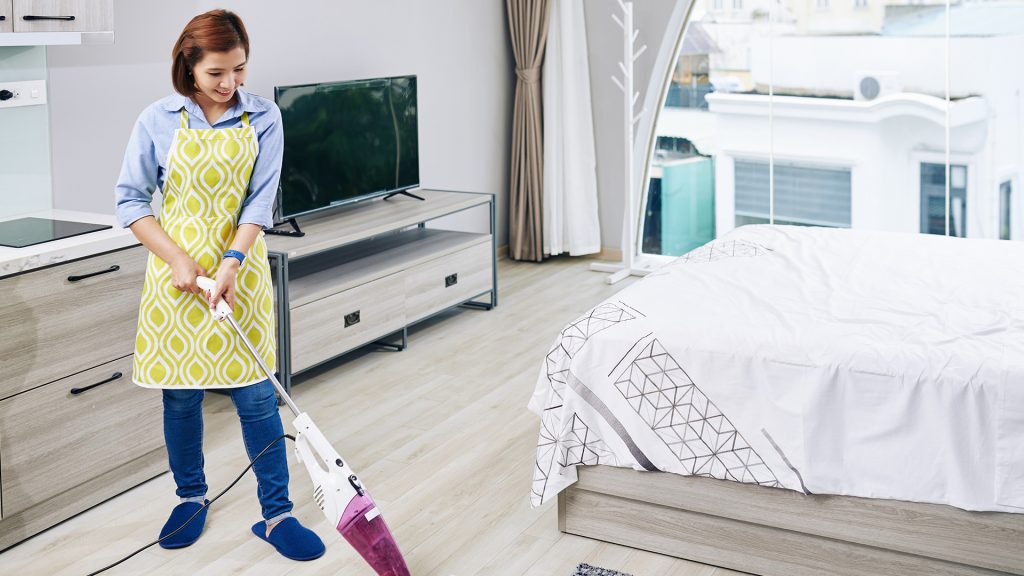 Our flexible solutions help make us one of the best maid agencies in Bangkok. We strive to accommodate all of our clients' cleaning needs and requests so that everyone comes away happy.
Aside from residential cleaning, Kiidu also offers a wide range of office cleaning services in Bangkok so if your office needs a little sprucing up, no problem! Our professional cleaners will come with their own cleaning equipment so it will be a hassle-free experience for you.
Kiidu requires all our cleaning service professionals to undergo an extensive training process at the point of onboarding, so you can be confident that we can handle all types of cleaning. We work hard to make your home or business look great!
Maids featured on Kiidu are held to the highest standards, so you can be assured that you will find the most reliable and hardworking cleaning maids in Bangkok. All maids are required to pass a police background check before accepting any position. Additionally, Kiidu conducts an in-person interview with each maid to verify credentials and various other information.
Every cleaning maid featured on Kiidu creates a profile that includes important details like qualifications, age, nationality, languages spoken, and reviews from previous clients. In addition to written details such as qualifications and skills, maid profiles also feature a video introduction so that you can get a feel for each maid's character and disposition. We believe that having access to so much valuable information will help you find the perfect match!
We've taken all the headaches out of finding professionals.
Start by searching our directory of cleaning service maids online, or you could post a job if you have specific requirements. After that, it's as easy as customizing your schedule and choosing a candidate who is the right fit for you.
You can even pay maids directly through Kiidu using the most reliable payment service providers. Payments can be made by credit card, direct transfer, or through PayPal. You can rest easy knowing that our payment solutions are flexible, safe, and convenient.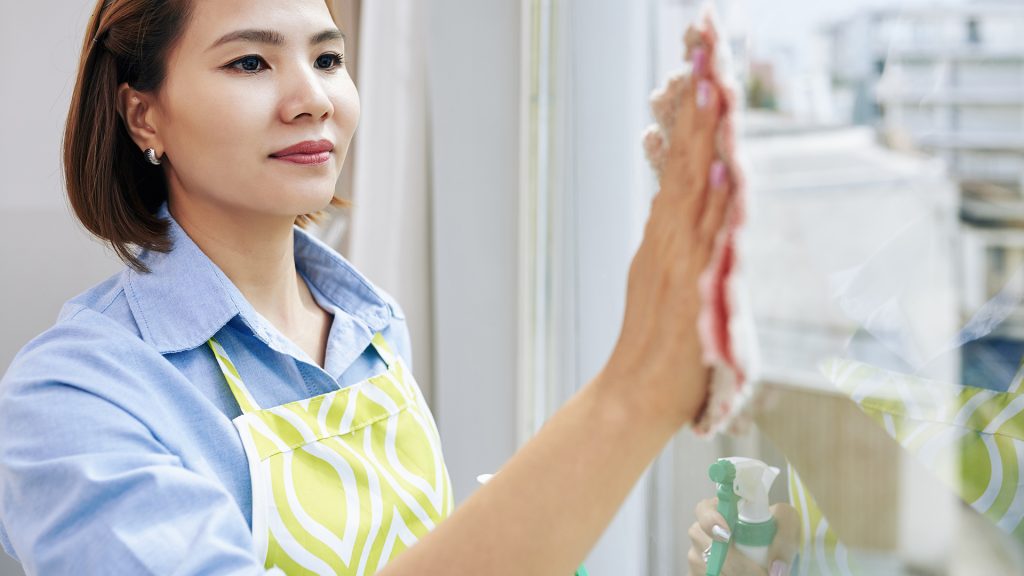 Professionalism. Reliability. Transparency. Training. These strengths are what make Kiidu a premier cleaning service agency in Bangkok.
Make Kiidu your first and last stop for cleaning services in Bangkok!
Hire Nannies and Professional Housekeepers all over Thailand today!